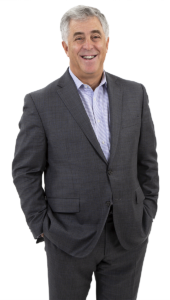 Amazingly to me, AMS is celebrating 35 years of service to the arts and cultural sector. The time has gone by in a flash. My colleagues suggested that it might be interesting to share some reflections on that journey and what a great ride it has been. Of that, there is no doubt. And without the partnership of incredible colleagues and extraordinary clients, there would be no story to tell.
But somehow in this time of dynamic change all around the world, reflections don't seem right. And it is too soon for a valedictory lap.
So instead, I would like to interrogate the current moment, look ahead, and share some thoughts about the opportunities in our sector. As I write I am sitting in a reception room at the Queensland Performing Arts Center in Brisbane, Australia. This is my 4th visit here over the last ten years and I am continually impressed with the welcome I receive. I know that Australia is far away from anywhere and that Australians are generally hospitable, but the real sense of welcome, genuine curiosity, and generosity of spirit feels without peer. These values also seem central to how we, the arts and culture sector work. While seemingly intangible, all are measurable, and taken together can describe success.
My reason for being in Brisbane is two-fold. To continue a series of strategic conversations with the QPAC team and to participate in the Association of Asia Pacific Performing Arts Centers (AAPPAC) conference: Global Megatrends – Shaping Culture to 2040. The speakers are amazing, the participants engaged, and the content compelling. How do the megatrends facing the globe, from climate change to geo-politics, from AI to health and wellness, relate to our sector, our work, and our value? To say the discussion has been heady would do it little justice. The framework for the conference is derived from "A once-in-a-decade [2022] report from CSIRO 1, Our Future World", which identifies seven global megatrends that hold the key to the challenges and opportunities ahead."
Themes are emerging that resonate with our work. When people (whether audiences, participants, or our colleagues) feel appreciated, when our work is engaging, when our teams are invested in learning, and when we are open, tolerant, and inclusive, we have a better chance to set the table for success.
At a time when the U.S. media is full of headlines about the 'demise of the theater,' it feels important to look forward optimistically, which can be a challenge considering the 'global megatrends' chronicled in the report. But it is a given that it is human nature to gather, to share in celebration, to learn, and to thrive. Enabling those outcomes is the real power of our work. Through stories – through words, music, dance, and images – that are at once powerful, compelling, challenging, liberating, and can at times be confounding, we seek shared experience. We are getting better at telling more stories from different voices. We are inviting more communities to participate. We are getting better at recognizing that while our passion is our work, we need to be better at valuing it. Clearly, this is a moment when our role as storytellers, bridge builders, and provocateurs, is ever more important.
The work of our sector has always been a balancing act. Mission and market, time and money, effectiveness and efficiency, all these measures have defined success. As we look ahead, it is likely that we will need a broader set of measures. It is clear that arts and culture can help us to make sense of a changing world. And in the best of times, arts and culture can help us to narrow the divides that seem to be widening locally and globally.
I am optimistic. The creativity of art makers, the expertise of arts leaders, the partnership of supporters, and the engagement of participants in our work can help us all challenge the status quo, see the opportunities, and collaborate to celebrate in the community.
At AMS we are excited to continue to serve the field by moving data to insight, and ideas to strategy. To ask the question "why"? We thank our clients and colleagues for the honor of working together to build better communities. Here is to the future.
Steven Wolff
September 2023
Read more on the state of the sector in THE LONG RUNWAY: A RESET, The Next Chapter for Performing Arts Orgs