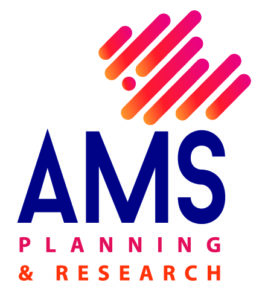 AMS recognizes 35 years operating in service of the arts and entertainment sector this fall. Founded in 1988 by Steven A. Wolff, the AMS team has worked with nearly a thousand producing, presenting, and industry service organizations nationally and internationally.
"We are honored to have earned the trust of so many talented and dedicated arts leaders across North America and around the world," says Wolff. "Our team is dedicated to developing ventures that are vital and effective – in the nimble and visionary manner required of arts professionals in this rapidly changing world."
Pathways to Consulting Fellowship named for Lynette A. Turner
As AMS recognizes 35 years of service, we also want to celebrate the tremendous contribution to the field of Senior Associate Lynette Turner, who will retire in February of 2024. Lynette joined AMS in 1998 and throughout her 25 years at AMS has called upon her skills and passions to assist a myriad of clients advance their work.
Of particular note, in 2020, Lynette led an inclusive process with extensive field consultation to create the first-in-field Pathways to Consulting Fellowship  program to encourage, support and increase the involvement of those who have been historically underrepresented in arts and culture consulting. To date, eight fellows have benefitted from this opportunity and two are now employed at AMS.
In her honor, AMS has renamed its Pathways to Consulting Fellowship the Lynette A. Turner Pathways to Consulting Fellowship.
A dedicated community leader as well, Lynette is a Positivologist™, ordained interfaith/interspiritual minister, and author of the book The Ten Be's of Positivity-10 Steps to a More Positive Way of Living, Lynette also offers workshops and classes for health and healing.
As the sector engages in accelerated change and seeks solutions, we are thankful for our clients and colleagues continued confidence in our team and our services. We are proud to be called upon to think forward and to share resources from our Pathways to Consulting Fellowship, as well as our new online resource www.artsintelligence.com.