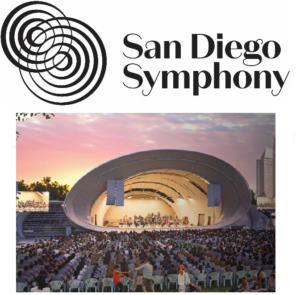 AMS Planning & Research was engaged in the summer of 2015 to assist in understanding San Diego Symphony's opportunities to expand from a temporary to a permanent role in the operation and programming of the outdoor venue at the Embarcadero Marina Park South.
AMS sought to answer key questions in the process; what would be the best operating model if the Symphony were to pursue a permanent scenario? And, what would be the financial and operational impact on the SDS organization?
AMS's approach included describing the vision through a review of all background data regarding past programs and current physical planning studies; defining a vision for success, understanding current and prospective audiences; citing market competition, and providing comparative studies of relevant venues. AMS identified a preferred operating model, making recommendations for management, as well as organization and governance, financial relationships, and key performance measures. We further made annual activity and financial projections and provided recommendations for an appropriate staffing structure.
Through the process, it became clear that there would be significant potential for SDSO operations at EMPS to have a much broader positive impact on the orchestra and the community than was originally envisioned. Working with Albert Hall & Associates, AMS, and Tucker Sadler Architects, SDSO has reimagined the preliminary plans for the site and the nature of future operation, to not only address the original goals of the SDSO, but to become an iconic Bayfront venue, providing opportunities for expanded use and community-based programming.