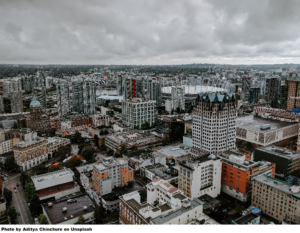 AMS was initially engaged by the City of Vancouver to conduct an assessment of gaps in the City's Performing Arts facility inventory and, subsequently, to update its 2008 Cultural Facilities Priorities Plan.
AMS analyzed Vancouver's Civic Theatres and other performing arts facilities throughout the city, along with the City's other cultural spaces with the goal of understanding the strengths and challenges of Vancouver's arts and culture ecology, and identifying and analyzing Vancouver's arts and cultural space needs.
Our process consisted of a background review, a demographic market analysis, as well as extensive outreach to and participation by the Vancouver arts community, including both non-profit arts organizations and individual artists, via surveys distributed through social media, roundtable meetings, and in-depth interviews.
The resulting data was synthesized into a report that cited an optimism by organizational respondents about the future success and growth of Vancouver's arts and cultural infrastructure, while identifying several types of space needs, as well as gaps in capacity, and civic policy and positioning gaps. The study determined that the sector is poised to drive significant public value if the City's leadership engages and supports the sector with focused intent. The study concluded with an outline of key priorities that would enable the City to achieve this potential and gave staff a framework for decision-making to be utilized in identifying capital projects to support.