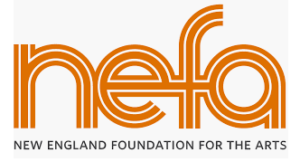 In March, 2017, AMS was engaged by the New England Foundation for the Arts (NEFA) to assist in strategic planning.
AMS conducted in-depth interviews with NEFA leadership, staff, and select industry leaders with insight into the opportunities and challenges facing NEFA and the arts and culture sector at large. Together with this primary research, a comprehensive operational review, SWOT analysis, and extensive literature review formed the basis for planning. Through a series of in-person and webinar style workshops with the Board of Directors and the staff, AMS supported NEFA in the creation of a strategic plan outlining goals, objectives, and strategies defining the organization's path over the next three years.
Throughout the planning process, AMS coordinated efforts with artEquity,[1] a firm specializing in dialogue-based organizational planning to support equity, diversity, and inclusion.
The project culminated in a detailed strategic plan with full NEFA ownership, framed in a report containing a white paper on industry evolution, milestones of the planning process, and recommendations for execution of the plan itself.