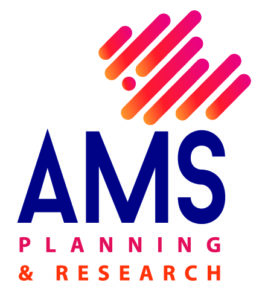 AMS has issued the second installment of The Long Runway, an assessment of arts and entertainment industry trends and opportunities in the post-pandemic era. Principal Steven Wolff unveiled this work in a keynote address for the Queensland Performing Arts Center in Brisbane, Australia. The full work is available via AMS's online resource www.artsintelligence.com and on Medium.
About AMS
AMS Planning & Research Corp.
was founded in 1988. Its professional staff provides management consulting services to the arts and entertainment sector in the areas of planning, strategy, research, and policy. The firm's international practice includes capital facility development, strategic planning and organization change and industry, benchmarking, market and consumer research and public policy. For more information, see
www.ams-online.com
.
                                                                                                                                                                                                                About Steven A. Wolff, CMC
Steven A. Wolff
is the founding Principal of AMS Planning & Research Corp. and AMS Analytics, LLC. He works from the firm's Connecticut headquarters. Steven provides counsel to leading arts, culture and entertainment enterprises on strategic initiatives, the planning and development of capital facilities and arts industry, market and consumer research. A leading industry thinker and speaker exploring topics from the role of 'anchor cultural institutions' to the post-pandemic 'reset,' he was awarded the ACQ5 Global Award as US Gamechanger of the Year in 2017 and 2018.