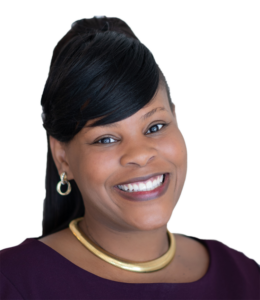 AMS is pleased to announce our new fellow in our Pathways to Consulting fellowship program. Dr. LaSaundra Booth's fellowship term will run from May 9th – July 29th. Dr. Booth is an accomplished arts leader and teaching artist. She is founder and executive director of the Wake Forest Community Youth Orchestra (WFCYO), a non-profit organization that provides expert orchestral instruction and free instruments to youth living in rural and under-resourced communities. Under her leadership, WFCYO grew from 3 students to over 350 within three years. In addition to working with youth, Dr. Booth is a lecturer for music education at the University of North Carolina at Chapel Hill. In this role, she prepares the next generation of educators to lead culturally inclusive arts education programs.  Dr. Booth serves on the National Association for Music Education's (NAfME) Council for Orchestra Education, where she is heavily involved in implementing diversity initiatives for K-12 string orchestra classrooms. She is an inventor who received a patent for a music instruction apparatus for string instruments (USPTO# 20140260902). She is an alumni of Sphinx LEAD (Leaders in Excellence, Arts & Diversity), a 2-year professional empowerment program designed to evolve the landscape of arts leadership. Dr. Booth is excited to be selected for the AMS Planning & Research Expanding Pathways Consulting Fellowship.
AMS's first-in-the-field program was initiated in 2019 to help support and escalate involvement of individuals from groups that have been underrepresented in the arts and culture consulting field. Fellowships are intended to provide practical training and play a role in nurturing leadership by expanding and fostering inclusiveness within the discipline of arts and culture consulting.
Program participants will be mentored by recognized sector leaders and engage in valuable training and dialogue with a professional staff that collectively has decades of expertise in the arts and culture arena. Experience at AMS may play a role in providing a competitive advantage when fellows who have been engaged in the program are looking for employment in the arts and culture sector.